LEGO and Nintendo have made a wave of announcements regarding their partnership this year. From the Mario starter pack, to a Bowser castle, and more recently the minifigure-style collection, there's a lot to be excited about if you, like me, are a life-long Super Mario fan.
Today, the two companies upped their game considerably with the official announcement of the LEGO Nintendo Entertainment System set, a full recreation of the iconic games console complete with retro television.
The 2646 piece brick-built console is incredibly detailed, from a distance I doubt you'd be able to tell the model apart from the real thing. The model includes a game slot and game cartridge (make sure you give it a quick blow before inserting) which slides in and locks into place. A realistic controller is also included with a connecting cable and plug.
Moving on to the retro TV and I'm in awe. It has a scrolling screen built into it with a rotating mechanism on the side and an 8-bit Mario figure so that you can simulate a level from the classic game.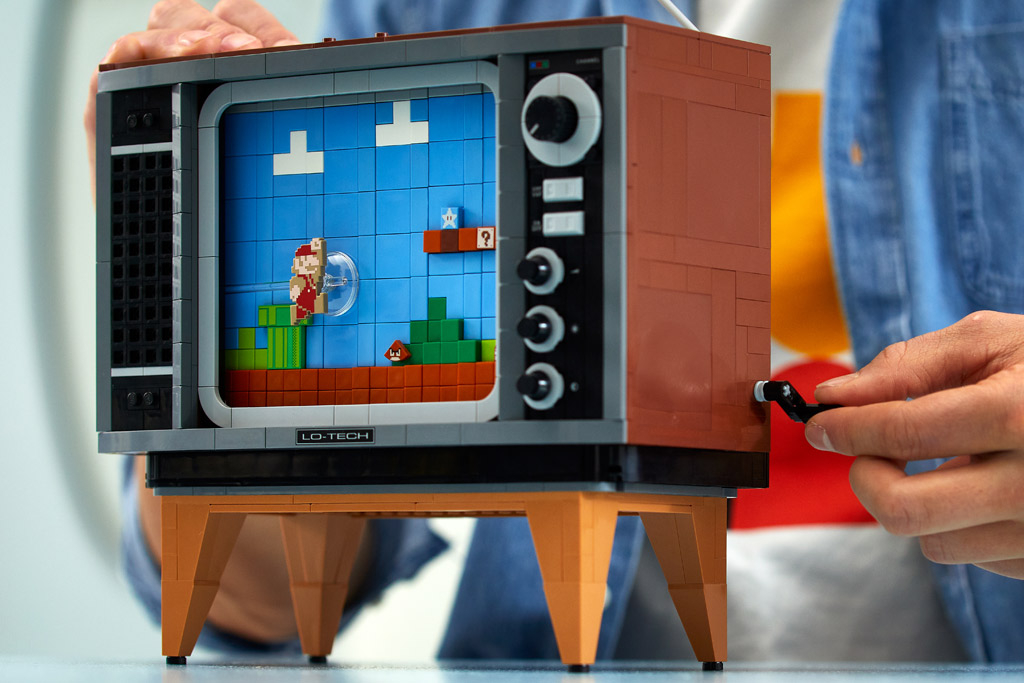 But wait, there's more, the LEGO Mario from the LEGO Super Mario Starter Course, the blocky Mario figure with the built in screens and speakers, can be attached to the top of the TV and will play the sound effects and music as you scroll through the TV level, the interaction aspect here is truly impressive.
This set is aimed to adults primarily, targeting those of us that grew up with this technology and are eager for the nostalgic buzz and with a price tag of £209.99 ($199.99 US), this isn't going to be for everyone.
The LEGO Nintendo Entertainment System is released on August 1st and for more information you can head to the official LEGO page now.